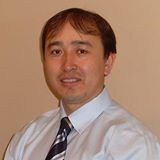 Ramazan Nassery is the founding and principal immigration consultant at Immigration Potentials. He has a solid understanding of refugee and new immigrant issues, particularly in Fort McMurray, and knows the impact of immigration rules and policies on their lives. As a Regulated Canadian Immigration Consultant (RCIC) and member in good standing of the Immigration Consultants of Canada Regulatory Council (ICCRC), Ramazan Nassery is authorized to represent you. He is also a member of the Canadian Association of Professional Immigration Consultants (CAPIC).
Ramazan's experience includes working with the International Organization for Migration (IOM) and the United Nation High Commission for Refugees (UNHCR) in Indonesia for four years assisting asylum seekers and refugees with their claims and resettlement to a third country. He also has extensive experience with Canada's private sponsorship of refugees program including Group of Five and Community Sponsorship. Furthermore, Ramazan worked with the YMCA of Northern Alberta Wood Buffalo in Fort McMurray for nine years, where he served initially as Program Coordinator of the temporary foreign worker program then helped establish and run the YMCA Immigrant Settlement Services in the same capacity. He was also an active member of the board of directors of the Multicultural Association of Wood Buffalo and Community Network for a total of three years.
As a naturalized Canadian citizen who immigrated to Canada more than a decade ago, Ramazan has personally lived the Canadian immigration story and is particularly sensitive to his clients' aspirations and needs. He is equipped with the necessary knowledge and experience to facilitate your journey to Canada.